Read More
While snow covers the North Shore Mountains and there are plenty of rainy days, a nice hike to explore in the early part of the season is the Seymour River area detailed in the Seymour River Walk by U.N. Randonneur.
Read More

Read More
U.N.Randonneur explores the Sea To Summit Trail in Squamish, BC, that goes to the top of the Sea To Sky Gondola.
Read More

Read More
Five hiking trails to explore when visiting Victoria, BC, on Vancouver Island, including Jocelyn Peak in Gowlland Tod Provincial Park, the Train Trestle Bridge or Mount Finlayson in Goldstream Provincial Park, and more.
Read More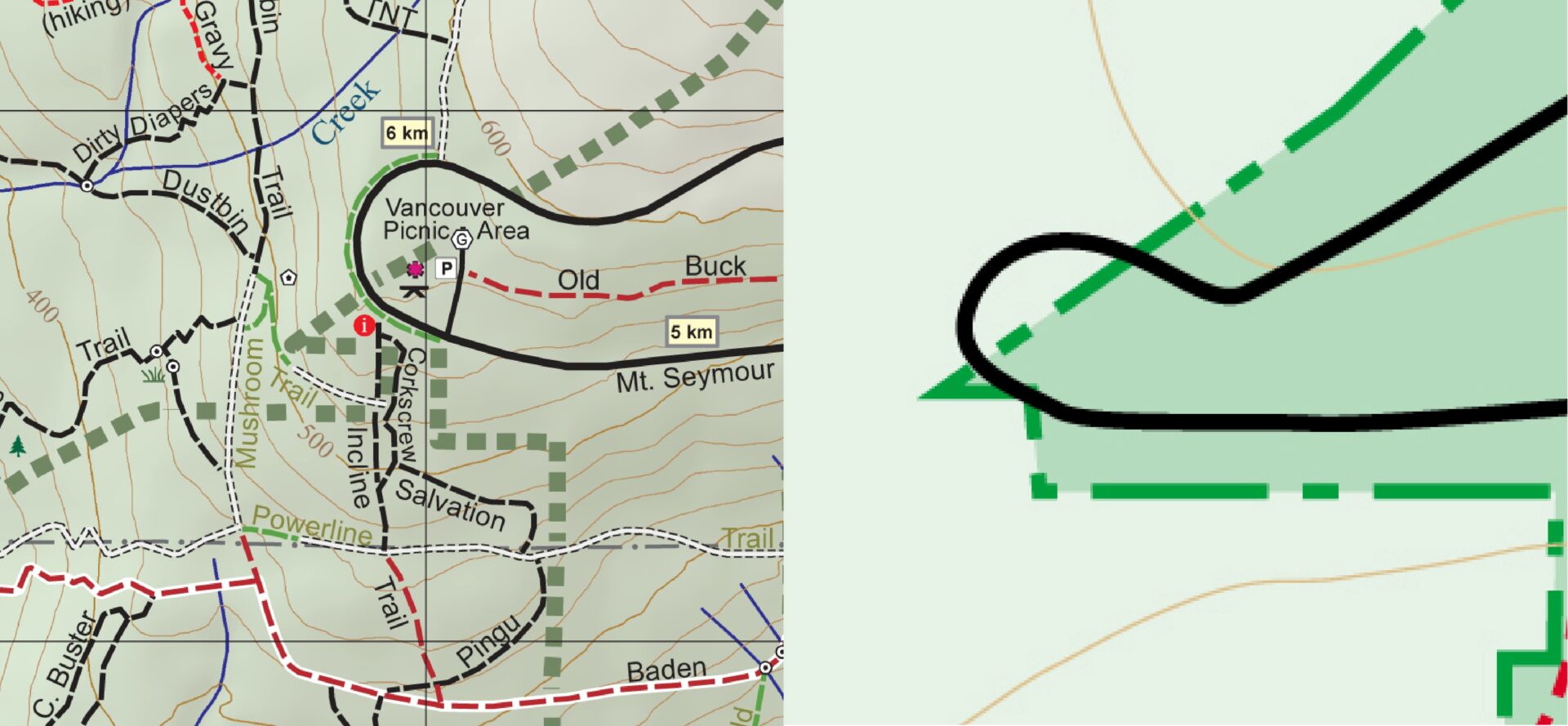 Read More
For more than a decade, Tim O'Hearn of Trail Ventures BC has tirelessly mapped hiking trails throughout British Columbia, from Slesse to Strachan, from the Chilcotins to Chilliwack. Learn more about the highly detailed maps and purchase them directly from Trail Ventures BC.
Read More

Read More
Explore 10 Hikes To Take Your Kids On This Summer in the Vancouver and southwest British Columbia region. The benefits of taking your children hiking include learning about the local nature and environment, physical activity, and the ability to explore the outdoors.
Read More

Read More
The SOG Entrenching Tool (or for most people, "Shovel") is portable, lightweight, and durable, making it a perfect tool for carrying on your outdoor adventures. ...
Read More

Read More
With Vancouver's close proximity to the North Shore mountains, there are many hiking trails that can be accessed by taking a bus from the city. This article explores some of the best hiking trails near Vancouver that are transit-friendly.
Read More
Read More
5 family outdoor excursions to explore over spring break around Vancouver, including Whytecliff Park, Rice Lake, Stanley Park, Capilano Canyon, and the Reifel Bird Sanctuary.
Read More
Read More
Spectacular views of the Strait of Georgia combined with hiking trails that lead through beautiful west coast forests makes Lighthouse Park one of the best ...
Read More

Read More
Deer Lake is a great place for a quick walk year-round but if you can time it right during the winter months when the sun is shining and there's a bit of snow on the ground, your outing will be that much more special.
Read More