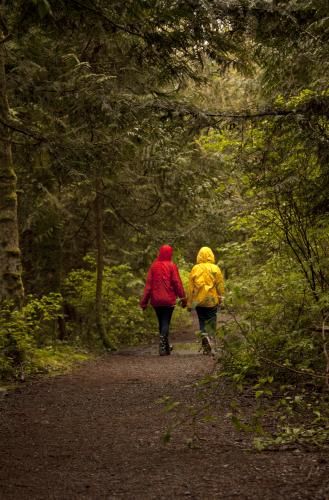 Upper Shinglebolt Trail
Location: This trail is in Cleveland Dam Park, in West Vancouver, BC.
Photo Date: April 2012
Description:
My daughters and I love to go hiking, rain or shine. This photo was taken on our first trip to the Cleveland Dam. We spent a few hours hiking, with frequent stops to enjoy slugs and puddles and whatever else caught our eye.

Looking at the photo I can hear the sound of the rain falling on the canopy of the trees, feel the loamy path under my feet and smell that wonderful British Columbia rain forest smell.
Learn more about the hiking trail to Capilano Canyon.
Contest Year Submitted: 2013