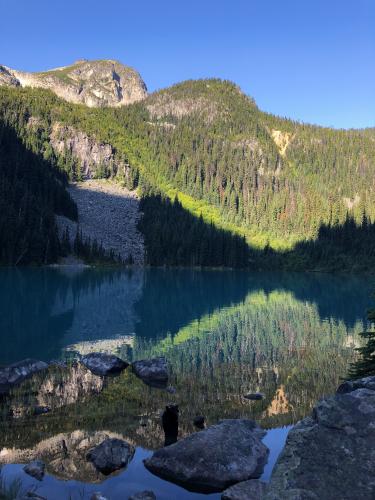 Joffree Lakes Trail
Location: Located near Pemberton, BC
Photo Date: August 2019
Description:
This photo was taken at the second lake of the Joffree Lakes Trail.
We began our departure around 7 am and when we got to the second lake, the sun was just starting to rise above the mountains. In turn, it created this beautiful reflection on the lake.
Learn more about the hiking trail to Joffre Lakes.
Contest Year Submitted: 2019