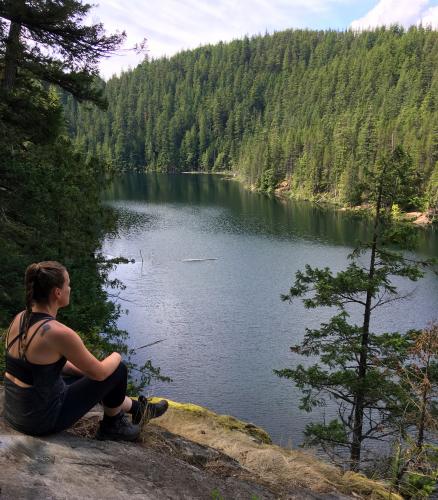 Brohm Lake
Location: Sea to sky highway,between Squamish & Whistler
Photo Date: July 2019
Description:
A first trip to this lake. With a coworker, we were just doing a loop but then followed the rocky area toward tracks and hatchery. Then climbed back up to finish loop.

This is me sitting on the rock not far up from where most locals dive in & use for sunning. It's looking to the lake and the sea to sky highway is behind me.
Learn more about the hiking trail to Brohm Lake.
Contest Year Submitted: 2019