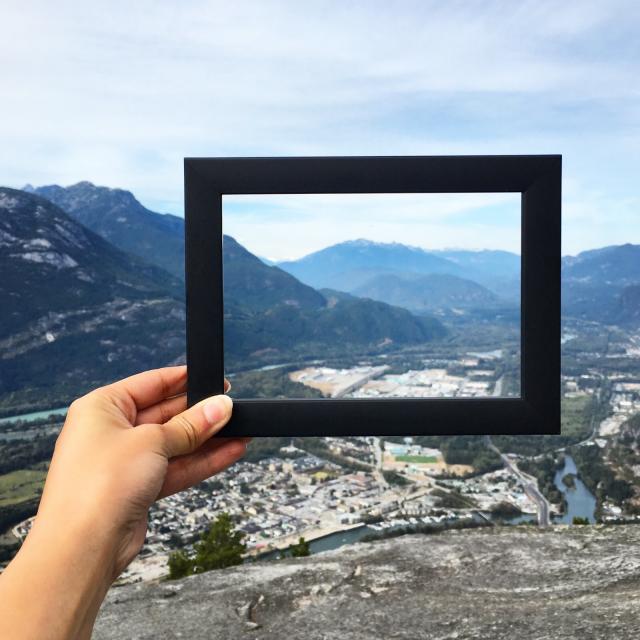 The Chief (first Peak)
Location: Squamish, BC (trail starts at the base of Sea to Sky gondola near Shannon Falls).
Photo Date: September 2017
Description:
This photo (shot on iPhone6s at The Chief-1st Peak) captures the essence of what it's like to live in Beautiful British Columbia!
It captures the sky, the sea, the mountains and the town beneath and makes me appreciate the wonderland that is the pacific north west!
It was my first successful attempt at hiking The Chief and I could not help but marvel at scenic views of the Howe Sound, the mountains in Garibaldi Provincial Park and the town of Squamish from atop The Chief that stands high and proud offering such spectacular views!
Learn more about the hiking trail to Stawamus Chief.
Contest Year Submitted: 2017