Victoria Day Long Weekend Hikes
The weather has been rainy in the city, which has made for unusual cooler temperatures and full winter conditions in the mountains around Vancouver this year (May 2022). Before heading out this weekend, check the weather conditions and dress appropriately as more rain is expected.
Some hikes to consider during the Victoria Day Long Weekend.
The Stawamus Chief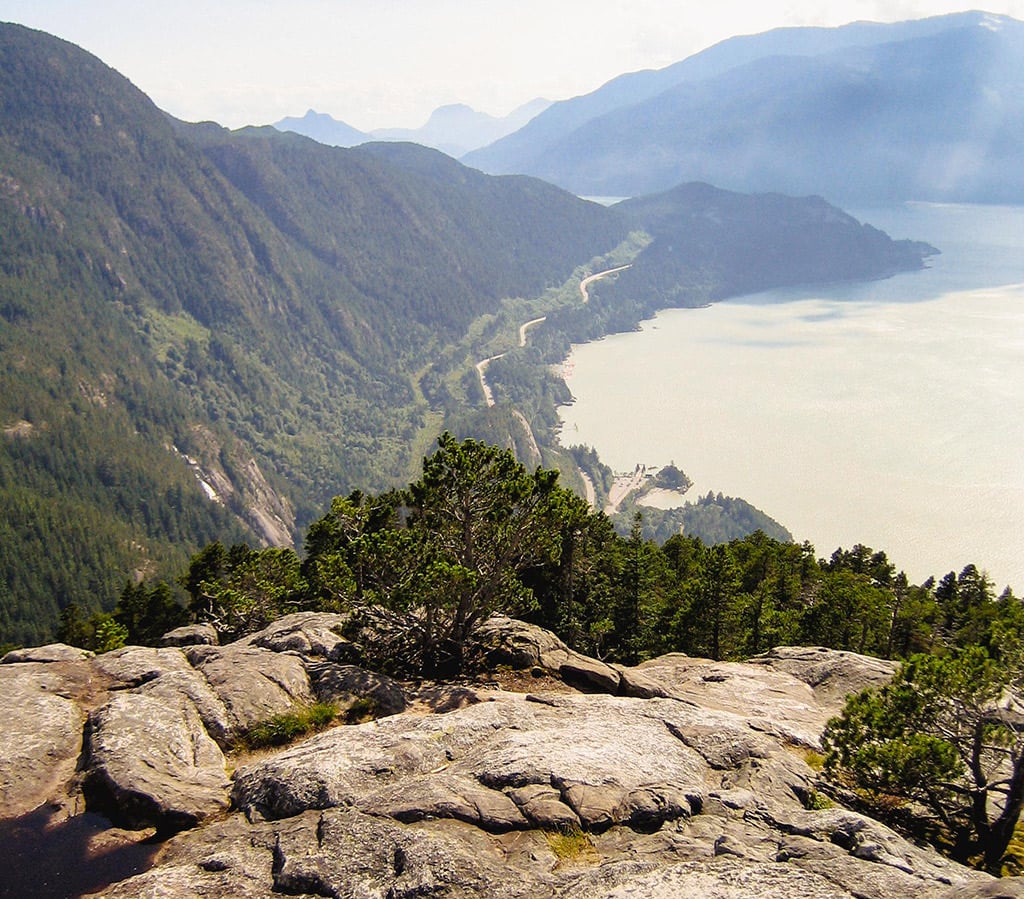 The most iconic mountain in Squamish, The Stawamus Chief is a great early season hike to do but only if the weather is clear. The views from each of the three peaks are spectacular as you peer across Howe Sound to the mountains to the west. The hike up The Chief is gruelling and will be a good work out that rewards with even better views.
Sendero Diez Vistas
The Sendero Diez Vistas Trail is a popular hike in the Buntzen Lake area that heads uphill and past several viewpoints, with most views looking out over Indian Arm. The trail is a steep uphill to begin but once at the top, it's a gradual descent to the far end of the lake. Note that the Buntzen Lake Suspension Bridge is being rebuilt, so there is currently no crossing on the north end of the lake and you will have to return via the Buntzen Lake Trail on the west side of the lake.
Lindeman Lake
A popular hike near Chilliwack Lake, the trail to Lindeman Lake climbs uphill to a scenic, turquoise lake in the mountains. Enjoy the lake at the small dock or walk further along the trail to the rockslide area for additional views. The hike to Lindeman Lake is relatively short, so if there is time, it maybe worth stopping and hiking another fairly short hike to Bosumarne Falls.
Tunnel Bluffs
The view from Tunnel Bluffs along the Seas To Sky area is one of the best in the Howe Sound region. The trail begins from the community of Lions Bay, where there is limited parking (get there early!). After a steep hike up the old gravel road, the trail branches off and follows an enjoyable route, crossing several creeks before reaching the viewpoint. This hike is a must, but should be done on a clear day.
Gold Creek Falls
A trip out to Golden Ears is a great day adventure on a long weekend. A great hike to enjoy this time of year in Golden Ears is the trail to Gold Creek Falls where the spring runoff should be producing plenty of flow. The trail is fairly easy but, if the weather has been rainy, it can be muddy in sections.
Mount Gardner
Want to get away for the day? A trip to Bowen Island and hiking up Mount Gardner might be just the solution. It's a long walk from the ferry terminal on Bowen Island but you can walk through Crippen Regional Park before hiking uphill and enjoying the view from the top.