5 Family Outdoor Adventures for Spring Break
With spring break in mid-March and with the weather slowly warming, it's a great spring to enjoy the outdoors with the entire family.
The following are a few suggestions on where to take your kids to enjoy some hiking and the outdoors around Vancouver. Please keep in mind that this is just some ideas and the places may not be appropriate for kids of all ages or fitness levels. It never hurts to do some additional research to ensure you enjoy the beautiful Vancouver surroundings.
Whytecliff Park
Located in West Vancouver near Horseshoe Bay, Whytecliff Park is a beautiful area with plenty to explore. The rock just off the beach, known as Whyte Islet, is fun to walk out to and climb up, Kids can also explore the rocky beach area or just play at the playground or grassy area near the parking lot. Pack a picnic and stay for the day.
Stanley Park
There's always plenty to see and do in Stanley Park for kids. Enjoy one of several beaches, play on playgrounds, and take a family hike along the trails near Beaver Lake or Lost Lagoon. Take the bikes and explore even more of the park, making stops along the way to enjoy the scenery.
Capilano Canyon
The trails through Capilano River Regional Park offer a great family outing. There are some hills in the park, so hiking might be a bit more challenging for younger kids. However, kids will enjoy seeing Cleveland Dam (especially if it's open and the water is flowing into the canyon).
Reifel Bird Sanctuary
Located Westham Island in Delta, the Reifel Bird Sanctuary is a great place to take the kids to see sever different types of birds, ducks, and geese. There are several easy trails to walk along, with a few viewing towers located throughout the area to explore. You must pre-book your visit before arriving and admission is $8 for Adults and $6 for children.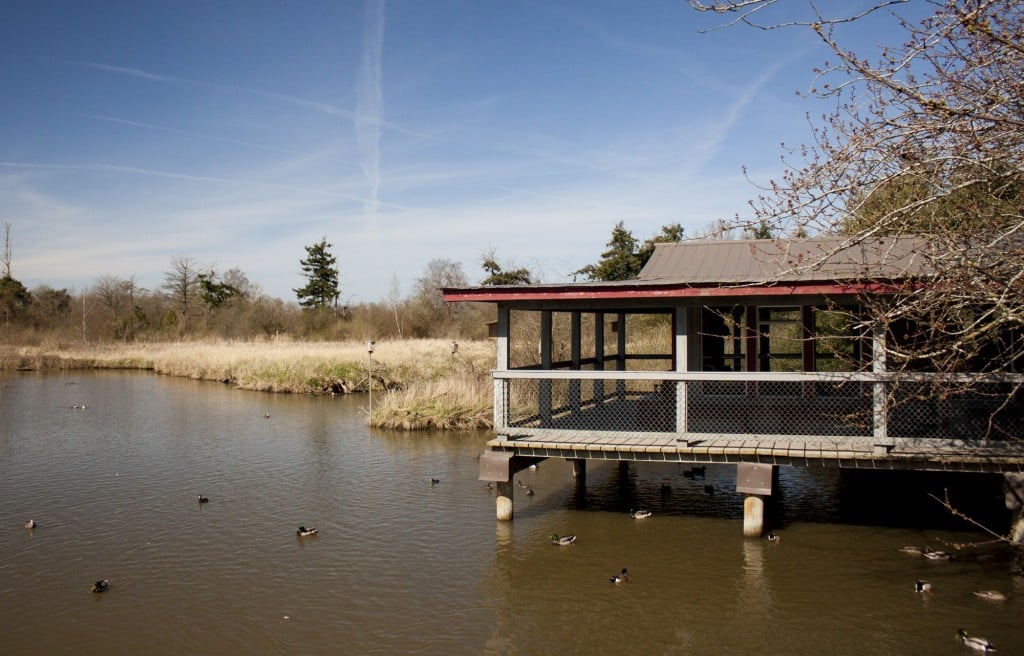 Rice Lake
With fairly easy access and a short trail, the walk to Rice Lake is perfect for the entire family. Rice Lake is also a great place to take kids fishing as there is a long dock located along the lake and it's usually stocked with rainbow trout in the spring and fall. The area around Rice Lake is quite cold and it's possible there is still snow on some sections of trail.